My Story
Kia ora tātou
Ko Ivinghoe Beacon te maunga, ko Grand Union te awa, nō Ingarangi ahau, ko Batchelor tōku whānau, ko Kelly tōku ingoa. Ngā mihi mahana ki a koe.
Welcome all,
I am a UK trained Osteopath with strong intuitive healing abilities.
I see and encourage a diverse spectrum of patients, ranging from mothers, fathers, grandparents, children and pets.
My speciality is Womens Health, for which I have 2 years postgraduate training. I also cover male pelvic health.
I have a strong affinity with the healing arts and bear witness to the capacity of our systems for self healing and regulation. We are so much more than our physical bodies.
I am based in Nelson at The Loveday Clinic with the marvellous Wellness New Zealand crew but hold regular satellite clinics in Kumara.
I have a huge love for the natural world and document some of our adventures to encourage others to get out there. We are nature. Nature is health.
If you can, I strongly advise you to get out. Every little helps.
Body, Mind & Spirit.
Osteopathy Rocks.
Registered Osteopath & ACC Provider
July 14, 2023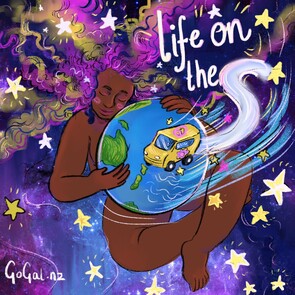 We are off in search of big skies and snow in celebration of the Maori New Year. Signified by the Matariki cluster of stars reappearing in our night sky, this is a time to reflect on the past year, celebrate the present, and plan for the year ahead....
read more