My Story
Kia ora tātou
Ko Ivinghoe Beacon te maunga, ko Chess te awa, nō Ingarangi ahau, ko Batchelor tōku whānau, ko Kelly tōku ingoa. Ngā mihi mahana ki a koe.
Welcome all,
You may (or may not) recognise me from Osteopathy Nelson where I worked during our first year and a half here in New Zealand. I still work closely with colleagues from my time there, particularly Alf Russell, whose contact details can be found on the facts page.
I now run two private practices. The first still here in sunny Nelson and our
*** RECENTLY OPENED ***
clinic in Kumara on the stunning wild West Coast.
I gained my Osteopathy (Hons) degree in the UK where I ran a thriving clinic in the beautiful Chiltern Hills of Hertfordshire. Realising my passion, I went on to specialise in Womens Health Osteopathy through the prestigious Molinari Institute of Health in London and after a further two years, gained my postgraduate diploma (PGDipWHO).
My personal experience of many issues faced by women today gives rise to huge empathy and drive to help others. Let me tell you, it is never too late to feel the healing benefits of this work.

As an intuitive healer, I have a passionate interest in all healing arts and am affiliated with The Healing Trust, formerly The National Federation of Spiritual Healers (NFSH) in the UK and am known for my trauma release and integrative work. I am currently riding the shamanic tide.
Ka kite ahau i a koe.
I see you.
Kelly MacNeill B.Ost (Hons), PGDip WHO
May 11, 2022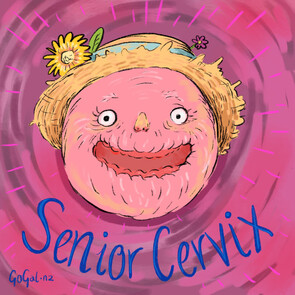 As I sit and ponder my own time of transition (I will be 44 this year), I consider that I am gliding into the phase we call peri-menopause.I reflect on everything my female centre has provided for me. Everything my female centre has seen and endured. I slow down. There is no need for fast and furi...
read more